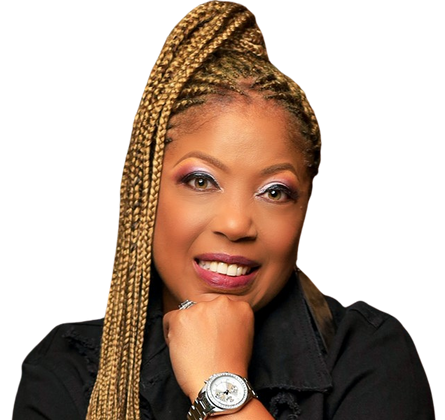 Kathy Davett Horry believes music is very salubrious. It Heals, Delivers, Encourage, Restore, and Inspires you to trust GOD and to believe in yourself. She is gracious, soft spoken, well-poised, and filled with the Holy Spirit with an anointed voice that reaches heaven, this Battle Creek, MI native has been a stately beacon of God's light.
Kathy has several musical credentials….Recording Artist, Produce Several Recording Artists, Director of Music, From the Heart Church Ministries, Mega Church, Temple Hills, MD, Recording Artist, Warner Brothers Records, Burbank, CA, and Recording Artist, CBS/TABU Records, Burbank, CA.
She has earned numerous accolades for her shining efforts; Stellar Awards and Battle Creek Central High School Hall of Fame Nominee….just to name a few.
Life Behind The Music! Kathy reveals her own personal experiences in her power filled book titled "From Grace To Glory" ; which was birth by the Holy Spirit. The book provides tools, wisdom and spiritual guidance for living a praise- filled, prayerful, and joyful life.
Kathy has a Master's in Nonprofit Administration and a Bachelor's in Music/Psychology. She is the Founder/Visionary of KDH Production, LLC and God's Intelligent Fortified Talented and Educated Dreamers, G.I.F.T.E.D. 501 (C)(3) Nonprofit Music Mentoring Program.
She is currently the Director of Music at the Ark of Safety Christian Church, St. Charles MO under the leadership of her husband, Pastor Raymond D. Horry. and they are the "thankful" parents of Raymond, Jr., Raynard, and Witney.